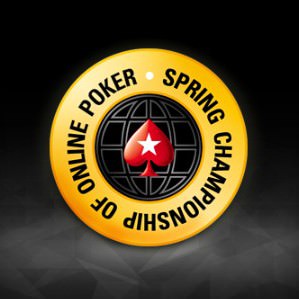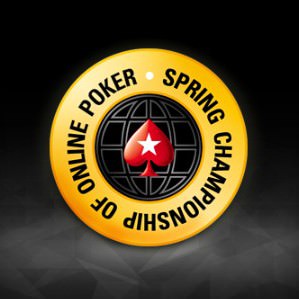 2 Events und somit 6 Turniere gingen heute morgen zu Ende. Das SCOOP-Event #29 NL Hold'em Rebuy, startete in den zweiten Tag und beim Middle-Turnier $109+R schaffte es Dan "djk123" Kelly, den Titel zu gewinnen. Die deutschsprachigen Spieler gehen leer aus. 
Dan "djk123″ Kelly ist spätestens nach dem WCOOP 2009 "Player of the Series" Titel, fast jedem Online-Grinder ein Begriff. Aber auch Live konnte er bereits einige Erfolge nachweisen. Im Jahr 2010 gewann er ein Bracelet bei der WSOP für 1,315 Millionen Dollar und bei der WPT Los Angels im Februar diesen Jahres, belegte er Rang 3 für $521.000. 
Nun folgt ein weiterer Titel. Für den Sieg beim $109+R Turnier, gab es nach einem Deal mit dem Runner-Up, Ankush "pistons87" Mandavia, $73.040 Preisgeld. "Blackbeaty" aus Deutschland belegte Rang 3 für $44.226.
Die weiteren Turnierergebnisse
SCOOP-29 NL-Holdem Rebuy
PokerStars Turnier #2012050291, No Limit Hold'em
Buy-in: $10.00/$1.00 USD
9995 Spieler
Preispool gesamt: $289180.00 USD 
  1: tua133 (Spain), $42544.38 (14.712%)
  2: JBzzzr (United Kingdom), $31086.85 (10.75%)
  3: allinnchic (Norway), $21688.50 (7.5%)
  4: gmanrom (United Kingdom), $14459.00 (5%)
  5: bliblablupbp (Germany), $11567.20 (4%)
  6: tollefishy (Norway), $8675.40 (3%)
  7: DrUPSWING (Germany), $5783.60 (2%)
  8: tucaluc (Canada), $3180.98 (1.1%)
  9: Aik2k (Germany), $2241.14 (0.774%)
  10: bigbeef89 (Switzerland), $1532.65 (0.529%)
…
  13: MrWeesy (Germany), $1142.26 (0.394%)
  17: jamal188 (Austria), $751.86 (0.259%)
  18: vanhausenII. (Germany), $751.86 (0.259%)
  21: brains-wave (Switzerland), $636.19 (0.219%)
  27: fontanina 90 (Germany), $636.19 (0.219%)
  30: tomsawyer1 (Germany), $578.36 (0.2%)
PokerStars Turnier #2012050292, No Limit Hold'em
Buy-in: $100.00/$9.00 USD
1660 Spieler
Preispool gesamt: $491400.00 USD 
  1: djk123 (Australia), $73040.06 (14.863%)
  2: pistons87 (Canada), $66542.11 (13.541%)
  3: Blackbeaty (Germany), $44226.00 (9%)
  4: matt20 (United Kingdom), $32923.80 (6.7%)
  5: kripap (Hungary), $23341.50 (4.75%)
  6: ro_Man777 (Germany), $18427.50 (3.75%)
  7: djalminha (Portugal), $13513.50 (2.75%)
  8: raare01 (Netherlands), $8599.50 (1.75%)
  9: YugiohPro (South Korea), $4914.00 (1%)
  10: bluesky30 (Australia), $3882.06 (0.79%)
…
  23: veyrassois (Switzerland), $1916.46 (0.39%)
  28: Sick´nSocial (Germany), $1670.76 (0.34%)
  38: DaDumon (Austria), $1425.06 (0.29%)
  42: gantorius (Austria), $1425.06 (0.29%)
  44: spliffudo (Germany), $1425.06 (0.29%)
  45: jennyfuchs (Germany), $1425.06 (0.29%)
  47: RealAndyBeal (Austria), $1277.64 (0.26%)
  50: IraiseYouUp (Austria), $1277.64 (0.26%)
PokerStars Turnier #2012050293, No Limit Hold'em
Buy-in: $1000.00/$50.00 USD
277 Spieler
Preispool gesamt: $778000.00 USD 
  1: Gribnogrib (Russia), $159101.00 (20.45%)
  2: Shhh00kem (Canada), $116700.00 (15%)
  3: Face333X (Germany), $87914.00 (11.3%)
  4: Matfrankland (United Kingdom), $66130.00 (8.5%)
  5: JackOrsen72 (Germany), $45124.00 (5.8%)
  6: holdplz (Mexico), $35010.00 (4.5%)
  7: gboro780 (Canada), $27230.00 (3.5%)
  8: Artem205 (Ukraine), $19450.00 (2.5%)
  9: The-Toilet 0 (Mexico), $14782.00 (1.9%)
  10: bigbluffzinc (Canada), $12448.00 (1.6%)
SCOOP – #31 8-Game
PokerStars Turnier #2012050311, 8-Game
Buy-in: $25.00/$2.00 USD
2951 Spieler
Preispool gesamt: $73775.00 USD 
  1: The Cooker (Canada), $11621.43 (15.752%)
  2: Scarer (United Kingdom), $8484.12 (11.499%)
  3: woodbine ave (Canada), $6270.87 (8.499%)
  4: bxlmaestro (Belgium), $4057.62 (5.499%)
  5: Ghoyteep (Russia), $2582.12 (3.499%)
  6: danylaroo2 (United Kingdom), $1318.35 (1.786%)
  7: dr davy11 (Netherlands), $885.30 (1.2%)
  8: berserk64 (Russia), $885.30 (1.2%)
  9: Miller-STGT (Germany), $885.30 (1.2%)
  10: aeronautix (Germany), $645.53 (0.874%)
…
  11: Jarobi88 (Switzerland), $645.53 (0.874%)
  18: My 428 river (Germany), $486.91 (0.659%)
  47: isaboe1 (Germany), $173.37 (0.234%)
PokerStars Turnier #2012050312, 8-Game
Buy-in: $200.00/$15.00 USD
577 Spieler
Preispool gesamt: $115400.00 USD 
  1: jay3400 (Denmark), $21926.00 (19%)
  2: wyatt_earp14 (Austria), $16156.00 (14%)
  3: bart3r (Australia), $11828.50 (10.25%)
  4: javel (Norway), $8078.00 (7%)
  5: Jan2000 (Germany), $5770.00 (5%)
  6: FABLISSE (Netherlands), $3588.94 (3.11%)
  7: Tunnelvisie (Netherlands), $2411.86 (2.09%)
  8: Senor JeeveS (Philippines), $2411.86 (2.09%)
  9: ColdBryan (Brazil), $2411.86 (2.09%)
  10: Mitorun (Russia), $1557.90 (1.35%)
…
  11: LadyDoDo91 (Switzerland), $1557.90 (1.35%)
  26: asdf78 (Germany), $692.40 (0.6%)
  27: Numb3rs293 (Switzerland), $692.40 (0.6%)
  28: WWWallace79 (Germany), $692.40 (0.6%)
  33: GeorgeDanzer (Germany), $600.08 (0.52%)
  50: baronepicca (Switzerland), $415.44 (0.36%)
  51: nilsef (Germany), $415.44 (0.36%)
  52: TIETYMM (Germany), $415.44 (0.36%)
  54: bhasma (Switzerland), $415.44 (0.36%)
PokerStars Turnier #2012050313, 8-Game
Buy-in: $2000.00/$100.00 USD
107 Spieler
Preispool gesamt: $214000.00 USD 
  1: Genius28 (Canada), $58315.00 (27.25%)
  2: joiso (Russia), $39055.00 (18.25%)
  3: ElkY (United Kingdom), $29960.00 (14%)
  4: CHUFTY (United Kingdom), $20330.00 (9.5%)
  5: Kecinpulach (Czech Republic), $14980.00 (7%)
  6: Ig123456789 (Ukraine), $11235.00 (5.25%)
  7: stevie444 (United Kingdom), $8025.00 (3.75%)
  8: BigRiskky (Canada), $8025.00 (3.75%)
  9: marroca5 (Colombia), $8025.00 (3.75%)
  10: E. Katchalov (Ukraine), $5350.00 (2.5%)