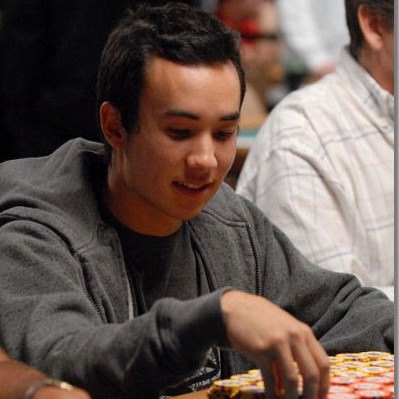 Die Poker-Community trauert um Ryan Young. Der US-amerikanische Poker-Spieler starb gestern bei einem Autounfall im Alter von 28 Jahren. 
Poker Pro Ryan Young ist tot. Gestern, am 30. Juli 2012, starb der US-Amerikaner bei einem Autounfall im Alter von 28 Jahren. Die genauen Umstände sind noch nicht bekannt.
Die gesamte Poker Community trauert um den früh verstorbenen Bracelet-Champion. So nahmen viele bekannte Persönlichkeiten von ihm Abschied. Daniel Negreanu twitterte unter anderem: "Really sad news: Poker Pro Ryan Young passed away today. Kid was a character, played with him in the main event this year. RIP Ryan… A real loss for the poker world. Ryan Young was interesting, charismatic, a talker, aggressive, and exciting to watch. I liked him."
Aber auch andere Poker-Pros trauerten: 
Jeff Madsen: "R.i.p. Ryan Young ;( really sad right now. Life is crazy… So is death. The craziest part is that they are the same.. The only difference is in the observer"
Jason Sommerville: "so sad to hear about ryan young, a super nice guy who always seemed to have a smile on his face and a huge pile of chips. he will be missed"
Vanessa Selbst: "I'm also incredibly sad about Ryan Young's passing. He was a treat to play with—such a vibrant, good-natured kid. Too young for that. RIP."
Matt Savage: "So sad to hear about Ryan Young, he was ALWAYS a pleasure to have at my events."
David "Chino" Rheem: "Just heard my boy Ryan Young passed away..Damn 🙁 that's fuckin sad man! My condolences to his family and all of us friends." 
Scott Seiver: "Ryan Young died today. He's musing on that. RIP" 
Ryan Young war in der deutschen Community weniger bekannt. Der 28-jährige gewann allerdings in seiner Poker-Karriere alleine bei Live-Turniere über 1,6 Millionen Dollar. Sein größter Triumph war ein Bracelet Gewinn im Jahr 2007 für $616.000. 
[cbanner#9]