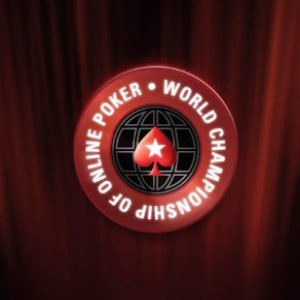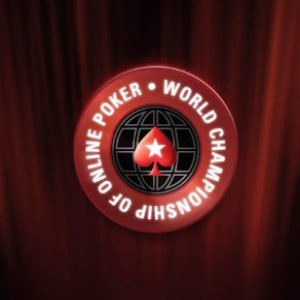 Im Juli wurde der vorläufige Turnierplan für die neue Ausgabe der World Championship of Online Poker (WCOOP) veröffentlicht. Der Marktführer Pokerstars gab der Pokercommunity die Möglichkeit, Wünsche und Verbesserungsvorschläge zu äußern. Nachdem diese berücksichtigt wurden, gibt es nun heute die offizielle Vorstellung. 
Bereits vor wenigen Tagen ist der WCOOP Terminplan bei diversen Seiten zu sehen gewesen. Doch erst jetzt gab PokerStars das finale Go. Das Datum ist gleich geblieben, so findet die WCOOP 2013 vom 8. Bis zum 29 September statt und insgesamt warten auf die Pokerbegeisterten nun 66 Events. Neu hinzugekommen ist ein Kickoff Turnier zum Start der neuen Ausgabe mit einem Buy-in von $109. Die größten Veränderungen gibt es beim High Roller, sowie beim Main Event. Das Buy-in für das Main Event liegt nun bei $5.200, für das High Roller Turnier müssen $10.300 bezahlt werden. Beide Events sind jeweils als 2-Tages Turniere veranschlagt.
Auf Wunsch der User wurde das 10-Max Shootout aus dem Programm genommen und durch ein 2-tägiges $1.050 NLHE ersetzt. Für alle, die trotzdem gerne ein Shootout spielen möchten, können dies bei Event #5, dem $320 6-Max Shootout tun.
Des Weiteren kann man sich ab heute für WCOOP qualifizieren. Die Satellites laufen täglich und beginnen bereits ab $1. Die Sieger der einzelnen WCOOP Events erhalten wieder einmal Bracelets und der beste "Player of the Series" darf sich unter anderem auf eine Champions Trophy, ein Preispaket für das PCA 2014 sowie Main Event Tickets zur TCOOP, SCOOP (High) und WCOOP 2014 freuen.
WCOOP Terminplan:
Sonntag, 8. September
Event 01 – 08:00 ET: $109 NL Hold'em (WCOOP Kickoff)
Event 02 – 11:00 ET: $215 NL Hold'em (6-Max) (2-Day Event)
Event 03 – 14:30 ET: $215 NL Hold'em (2-Day Event)
Montag, 9. September
Event 04 – 11:00 ET: $320 PL Omaha
Event 05 – 14:00 ET: $320 NL Hold'em (6-Max, Shootout, No Late Reg)
Event 06 – 17:00 ET: $215 NL Hold'em (Rebuys, Turbo)
Dienstag, 10. September
Event 07 – 11:00 ET: $215 NL Draw
Event 08 – 14:00 ET: $215 PL Courchevel Hi/Lo
Event 09 – 17:00 ET: $1,050 NL Hold'em (2-Day Event)
Mittwoch, 11. September
Event 10 – 08:00 ET: $215 PL Omaha (Knockout)
Event 11 – 11:00 ET: $320 NL Hold'em (Ante Up) (2-Day Event)
Event 12 – 14:00 ET: $215 NL Hold'em (Heads-Up, No Late Reg) (2-Day Event)
Donnerstag, 12. September
Event 13 – 06:00 ET: $215 NL Hold'em (Progressive KO)
Event 14 – 11:00 ET: $530 NL Hold'em (6-Max, Knockout) (2-Day Event)
Event 15 – 14:00 ET: $320 7-Card Stud H/L
Freitag, 13. September
Event 16 – 11:00 ET: $215 PL Omaha (6-Max)
Event 17 – 14:00 ET: $215 NL Single Draw 2-7
Event 18 – 17:00 ET: $320 NL Hold'em (Turbo, Zoom)
Samstag, 14. September
Event 19 – 11:00 ET: $109 NL Hold'em
Event 20 – 13:00 ET: $320 NL Hold'em (Super-Knockout)
Event 21 – 15:00 ET: $320 PL Omaha H/L
Sonntag, 15. September
Event 22 – 11:00 ET: $215 NL Hold'em (2-Day Event)
Event 23 – 12:30 ET: $10,300 NL Hold'em (8-Max, Re-Entry, High-Roller) (2-Day Event)
Event 24 – 14:30 ET: $700 NL Hold'em (2-Day Event)
Montag, 16. September
Event 25 – 11:00 ET: $215 NL Hold'em (4-Max)
Event 26 – 14:00 ET: $320 7-Card Stud
Event 27 – 17:00 ET: $215 PL Omaha (Turbo, 1R1A)
Dienstag, 17. September
Event 28 – 11:00 ET: $320 Mixed Hold'em
Event 29 – 14:00 ET: $320 PL Badugi
Event 30 – 17:00 ET: $1,050 NL Hold'em (2-Day Event)
Mittwoch, 18. September
Event 31 – 08:00 ET: $215 PL 5-Card Omaha H/L (6-Max, 2R1A)
Event 32 – 11:00 ET: $700 NL Hold'em (Progressive KO) (2-Day Event)
Event 33 – 14:00 ET: $320 8-Game
Donnerstag, 19. September
Event 34 – 06:00 ET: $320 NL Hold'em (6-Max) (2-Day Event)
Event 35 – 11:00 ET: $320 PL Omaha (Rebuys, 6-Max)
Event 36 – 14:00 ET: $320 Triple Draw 2-7
Freitag, 20. September
Event 37 – 11:00 ET: $215 NL Hold'em (Rebuys)
Event 38 – 14:00 ET: $530 FL Omaha H/L
Event 39 – 17:00 ET: $215 NL Hold'em (6-Max, 10-Minute Levels)
Samstag, 21. September
Event 40 – 11:00 ET: $1,050 NL Hold'em (8-Max) (2-Day Event)
Event 41 – 13:00 ET: $530 NL Hold'em (Super-Knockout) (2-Day Event)
Event 42 – 15:00 ET: $320 HORSE
Sonntag, 22. September
Event 43 – 11:00 ET: $215 NL Hold'em (2-Day Event)
Event 44 – 12:30 ET: $10,300 NL Hold'em (High-Roller Heads-Up, No Late Reg)
Event 45 – 14:30 ET: $2,100 NL Hold'em (2-Day Event)
Montag, 23. September
Event 46 – 11:00 ET: $320 PL 5-Card Omaha (6-Max, 1R1A)
Event 47 – 14:00 ET: $320 NL Hold'em (Re-Entry) (2-Day Event)
Event 48 – 17:00 ET: $215 NL Hold'em (Turbo, Knockout)
Dienstag, 24. September
Event 49 – 11:00 ET: $320 Mixed NL Hold'em / PL Omaha
Event 50 – 14:00 ET: $530 Razz
Event 51 – 17:00 ET: $1,050 NL Hold'em (2-Day Event)
Mittwoch, 25. September
Event 52 – 08:00 ET: $215 NL Hold'em (1R1A)
Event 53 – 11:00 ET: $215 NL Hold'em (Re-Entry, Big Antes) (2-Day Event)
Event 54 – 14:00 ET: $2,100 PL Omaha (6-Max)
Donnerstag, 26. September
Event 55 – 06:00 ET: $320 NL Hold'em
Event 56 – 11:00 ET: $530 NL Hold'em (Rebuys)
Event 57 – 14:00 ET: $215 FL Hold'em
Freitag, 27. September
Event 58 – 11:00 ET: $530 NL Hold'em (1R1A)
Event 59 – 14:00 ET: $215 NL Omaha H/L
Event 60 – 17:00 ET: $1,050 FL Hold'em (6-Max)
Samstag, 28. September
Event 61 – 11:00 ET: $700 PL Omaha (Heads Up, No Late Reg) (2-Day Event)
Event 62 – 13:00 ET: $700 NL Hold'em (Super-Knockout) (2-Day Event)
Event 63 – 15:00 ET: $2,100 HORSE
Sonntag, 29. September
Event 64 – 11:00 ET: $215 NL Hold'em (8-Max) (2-Day Event)
Event 65 – 12:30 ET: $10,300 8-Game (High-Roller)
Event 66 – 14:30 ET: $5,200 NL Hold'em Main Event ($1M Gtd to 1st) (2-Day Event)