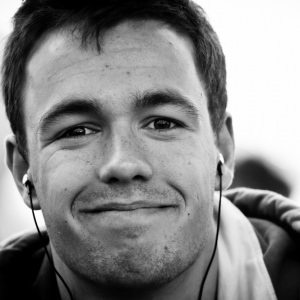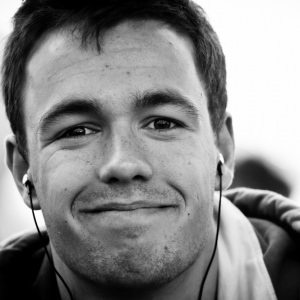 Am gestrigen Sonntag ging es in Prag mit Tag 3 des EPT Main Events weiter. Die größte Stadt Tschechiens war in den letzten Tagen Austragungsort der größten EPT Prag der Geschichte. Insgesamt gingen 1.007 Spieler an den Start. 189 von ihnen kamen gestern zurück an die Tische und 61 sollten es am Ende durch den Tag schaffen. Und für die deutschen Vertreter sieht es sehr gut aus. Gleich drei von ihnen befinden sich in den Top 5 des Chipcounts.
Angeführt wird das Feld vom Franzosen Ludovic Lacay mit 1.7 Millionen. Doch gleich auf Rang zwei rangiert der Deutsche Julian Track. Mit 1.18 Millionen in Chips hat er jedoch noch einiges aufzuholen, wenn er zum Chipleader aufschließen will. Gleich dahinter auf Rang 3 und 4 rangieren Lasell King und Ole Schemion, beide mit knapp über eine Million in Chips.
Einige andere bekannte Spieler hatten jedoch weniger Glück und wurden frühzeitig an die Rails geschickt. Zu den bekanntesten Bustouts gehörten Martin Staszko, Erik Scheidt, Sam Cohen und Alexander Lakhov, der Bubble Boy wurde. Im Geld mussten dann weitere bekannte Gesichter der Szene dran glauben: EPT10 Player of the Year Führender Thomas Mühlocker (149th – €8,600), Kitty Kuo (144th – €8,600), Paul Volpe (143rd – €9,000), Sylvain Loosli (140th – €9,000), Taylor Von Kriegenbergh (126th – €9,000), Dominik Nitsche (124th – €9,000), Team PokerStars Pros Henrique Pinho (109th – €9,900) und Bertrand "ElkY" Grospellier (106th – €9,900) Amir Lehavot (105th – €9,900), Vitaly Lunkin (102nd – €9,900), Full Tilt Poker Ambassador Dermot Blain (99th – €9,900), WSOP Europe Main Event Champion Adrian Mateos (93rd – €11,100), Team Online's nneustes Mitglied Marc-Andre Ladouceur (81st – €11,100) und Tag 2 Chipleader Walid Bou Habib (74th – €11,100)um die wichtigsten zu nennen.
Die 61 verbliebenen Spieler kehren heute um 12:00 Uhr zurück an die Pokertische und kämpfen weiter um den Titel und den gigantischen Preispool. Als weiteres Highlight der EPT Prag steht dann heute auch das €10.000 Highroller Event auf dem Programm.
| | | | | | |
| --- | --- | --- | --- | --- | --- |
| Name | Country | Status | Chips | Table | Seat |
| Ludovic Lacay | France |   | 1.700.000 | 5 | 4 |
| Julian Track | Germany  | PokerStars qualifier | 1.187.000 | 1 | 2 |
| Lasell King | Germany |   | 1.075.000 | 5 | 2 |
| Ole Schemion | Germany | PokerStars qualifier | 1.030.000 | 5 | 1 |
| Ihar Soika | Belarus | PokerStars qualifier | 957.000 | 1 | 8 |
| Ciaran Burke | Ireland | PokerStars qualifier | 889.000 | 4 | 4 |
| Ana Marquez | Spain | PokerStars qualifier | 870.000 | 6 | 5 |
| Stephen Chidwick | UK | PokerStars qualifier | 864.000 | 7 | 5 |
| Georgios Sotiropoulos | Greece | PokerStars qualifier | 839.000 | 4 | 2 |
| Vit Blachut | Czech Republic |   | 826.000 | 3 | 6 |
| Martin Wiklund | Sweden | PokerStars qualifier | 747.000 | 8 | 6 |
| Ka Kwan Lau | Spain | PokerStars player | 747.000 | 8 | 4 |
| Tapio Vihakas | Finland | PokerStars qualifier | 679.000 | 2 | 4 |
| Lars Anders Dahlin | Sweden |   | 658.000 | 3 | 3 |
| Andrew Chen | Canada | Live Satellite | 650.000 | 3 | 1 |
| Tiberu-Florian Georgescu | Romania |   | 643.000 | 4 | 1 |
| Romain Chauvassagne | France | Live Satellite | 610.000 | 2 | 5 |
| Ori Hasson | Israel | PokerStars qualifier | 600.000 | 1 | 7 |
| Nikita Nikolaev | Russia | PokerStars qualifier | 599.000 | 3 | 5 |
| Morten Klein | Norway |   | 594.000 | 1 | 1 |
| Max Silver | UK | PokerStars player | 554.000 | 5 | 8 |
| Emmanuel Francois Murcia | Belgium |   | 545.000 | 2 | 8 |
| Sotirios Koutoupas | Greece |   | 545.000 | 3 | 4 |
| Marcello Miniucchi | Italy |   | 523.000 | 8 | 1 |
| Tamer Kamel | UK | PokerStars qualifier | 515.000 | 6 | 7 |
| Szabolcs Mayer | Hungary |   | 503.000 | 8 | 8 |
| Artem Romanov | Russia |   | 502.000 | 6 | 1 |
| Yury Gulyy | Russia |   | 479.000 | 6 | 2 |
| Jesper Winzerling | Sweden | Live Satellite | 462.000 | 4 | 6 |
| Ari Engel | USA | PokerStars player | 459.000 | 1 | 6 |
| Julien Jean-Paul Brulet | Belgium | PokerStars qualifier | 450.000 | 2 | 6 |
| Dmytko Samoilenko | Ukraine | Live Satellite | 440.000 | 7 | 3 |
| Rudi Johnsen | Norway | PokerStars qualifier | 438.000 | 4 | 7 |
| Cezar Oprea | Romania | Live Satellite | 428.000 | 8 | 7 |
| Dimitri Holdeew | Germany | PokerStars player | 426.000 | 7 | 4 |
| Joao Simao | Brazil | PokerStars qualifier | 421.000 | 1 | 4 |
| Aleksey Ponakov | Latvia | PokerStars player | 380.000 | 7 | 6 |
| Erwann Pecheux | France |   | 376.000 | 4 | 5 |
| Andrey Volkov | Russia |   | 321.000 | 8 | 3 |
| Liutauras Armanavicius | Lithuania | PokerStars qualifier | 307.000 | 3 | 8 |
| Sigurd Andreas Eskeland | Norway | PokerStars qualifier | 304.000 | 1 | 3 |
| Sergey Baburin | Russia | PokerStars player | 286.000 | 5 | 6 |
| Zdravko Duvnjak | Netherlands | PokerStars player | 277.000 | 2 | 2 |
| Artem Metalidi | Ukraine | PokerStars qualifier | 271.000 | 2 | 3 |
| Sven Krieger | Germany |   | 264.000 | 6 | 8 |
| Radek Stockner | Czech Republic |   | 260.000 | 7 | 1 |
| Jorma Nuutinen | Finland | PokerStars player | 254.000 | 5 | 7 |
| Stefan Kolossow | Germany | PokerStars player | 252.000 | 8 | 2 |
| Andrea Benelli | Italy |   | 252.000 | 5 | 3 |
| Kevin Iacofano | UK | PokerStars qualifier | 227.000 | 1 | 5 |
| Tomasz Kowalski | Poland |   | 218.000 | 6 | 6 |
| Jonathan Roy | Canada |   | 217.000 | 4 | 3 |
| Victor Sheerman | Russia |   | 216.000 | 2 | 7 |
| Moshe Elazar | Israel | PokerStars player | 204.000 | 3 | 7 |
| Simon Mattsson | Sweden | PokerStars qualifier | 182.000 | 2 | 1 |
| Marcelo da Fonseca | Brazil | PokerStars qualifier | 149.000 | 7 | 8 |
| Piotr Robert Pietrzak | Poland | PokerStars player | 142.000 | 8 | 5 |
| Sam Chartier | Canada | PokerStars qualifier | 115.000 | 7 | 7 |
| Jonathan Little | USA |   | 112.000 | 6 | 3 |
| Igor Yaroshevskyy | Ukraine | PokerStars player | 102.000 | 5 | 5 |
| Nihat Karyagdi | Romania | PokerStars qualifier | 67.000 | 6 | 4 |