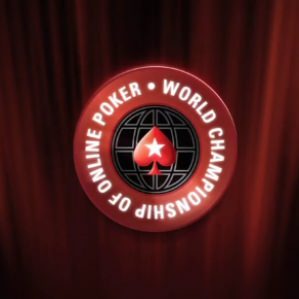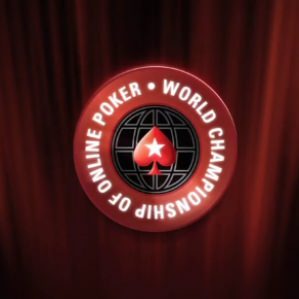 Die World Championship of Online Poker (WCOOP) auf PokerStars ist in vollem Gange. 18 Events sind beendet. Erfreulicherweise konnte sich ein Spieler aus unseren Breitengraden einen Titel schnappen. "naukil" aus der Schweiz konnte beim $215 Event #16 PLO Six Max Progressive Super Knockout 1.856 Spieler hinter sich lassen und kassierte dafür die verdiente Siegprämie von $29.712. Hinzu kommen noch die zahlreichen Bountyprämien von $11.182.
Ansonsten hielten sich die deutschsprachigen Vertreter bei der WCOOP am gestrigen Tag relativ bedeckt. Unter anderem schaffte es "micide" an den Finaltisch des beliebten Zoom Events #18. Auf Rang Sechs musste sich der deutsche Grinder für $23.383 verabschieden.
Unser Pokerpapst Pius Heinz konnte ebenfalls erneut einen Deep Run hinlegen. "mastaP89" musste sich beim $530 Event #14 NLHE 6 Max Knockout auf Platz 30 geschlagen geben. Das Preisgeld dürfte für ihn nach seinem Sieg beim Main Event der World Series of Poker nicht weiter erwähnenswert sein.
Hier die aktuellen Ergebnisse:
PokerStars Turnier WCOOP Event #13, No Limit Hold'em, Progressive Super Knockout
Buy-in: $100.00/$100.00/$15.00 USD
3647 Spieler
Preispool gesamt: $364700.00 USD
1: niqx (Russia), $48.000,00 (13,161%)
2: Nazarchik001 (Russia), $42.016,99 (11,52%)
3: Jazzer32 (Serbia), $40.000,00 (10,967%)
4: Panny3 (Austria), $20.970,25 (5,75%)
5: Faith#1Virtu (Canada), $15.499,75 (4,25%)
6: Shippotamus (Netherlands), $11.852,75 (3,25%)
7: Sobizzle21 (Mexico), $8.205,75 (2,25%)
8: SerPol999 (Russia), $4.558,75 (1,25%)
9: CURTAINS126 (United Kingdom), $2.917,60 (0,8%)
…
28: G.I. Silla (Switzerland), $820,57 (0,224%)
30: dennishtm (Germany), $820,57 (0,224%)
42: Päffchen (Austria), $747,63 (0,204%)
PokerStars Turnier WCOOP Event #14, No Limit Hold'em, Six Max Knockout
Buy-in: $404.00/$101.00/$25.00 USD
1910 Spieler
Preispool gesamt: $771640.00 USD
1: CHRISCCC (United Kingdom), $105.989,04 (13,735%)
2: nutsinho (Canada), $87.965,76 (11,399%)
3: Lagrecasso (Brazil), $91.552,87 (11,864%)
4: ludovi333 (United Kingdom), $46.298,40 (6%)
5: SilentPurple (Canada), $30.865,60 (4%)
6: dussmann (Germany), $17.284,73 (2,239%)
…
21: TsubasaOO (Germany), $4.244,02 (0,55%)
27: ChiphunterTH (Germany), $3.240,88 (0,419%)
29: josh12000 (Switzerland), $3.240,88 (0,419%)
30: MastaP89 (Austria), $3.240,88 (0,419%)
39: OneH1tWonder (Austria), $2.314,92 (0,3%)
42: Flow_Bambow (Germany), $2.314,92 (0,3%)
43: busttard (Germany), $2.006,26 (0,259%)
PokerStars Turnier WCOOP Event #16, Pot Limit Omaha, Six Max, Progressive Super Knockout
Buy-in: $100.00/$100.00/$15.00 USD
1857 Spieler
Preispool gesamt: $185700.00 USD
1: naukil (Switzerland), $29.712,36 (16%)
2: HeadShotFyoV (Australia), $22.284,00 (12%)
3: SpeedUp2 (Bulgaria), $16.713,00 (9%)
4: kaju85 (Portugal), $11.142,00 (6%)
5: arbianight (Mexico), $7.428,00 (4%)
6: martec1972 (United Kingdom), $4.159,68 (2,24%)
…
8: Paatrick_129 (Germany), $2.785,50 (1,5%)
12: VaIueClown (Austria), $1.857,00 (1%)
19: hierki (Luxembourg), $1.021,35 (0,55%)
28: SIR_Breaker (Germany), $779,94 (0,42%)
47: FabOne1986 (Germany), $482,82 (0,26%)
PokerStars Turnier WCOOP Event #17, No Limit Single Draw 2-7 Lowball, Re-Entry
Buy-in: $200.00/$15.00 USD
360 Spieler
Preispool gesamt: $101600.00 USD
1: Osracm (Mexico), $19.742,19 (19,431%)
2: raidalot [3] (United Kingdom), $13.963,90 (13,743%)
3: ImaLuckSac (Canada), $9.558,52 (9,407%)
4: maucchi (Japan), $6.017,76 (5,922%)
5: op66po [3] (Poland), $4.092,44 (4,027%)
6: instigator85 [4] (Russia), $3.130,29 (3,08%)
7: as1025 (Russia), $2.359,15 (2,321%)
…
16: Geniusjan (Germany), $963,16 (0,947%)
19: H.Oussalé [3] (Austria), $963,16 (0,947%)
24: SebbyGl (Germany), $772,16 (0,76%)
27: Gambler4444 (Austria), $772,16 (0,76%)
29: jutrack [2] (Germany), $673,60 (0,662%)
33: L.A.COOL (Germany), $673,60 (0,662%)
45: donschmitz [2] (Germany), $481,58 (0,473%)
PokerStars Turnier WCOOP Event #18, No Limit Hold'em, Turbo, Zoom
Buy-in: $300.00/$20.00 USD
2227 Spieler
Preispool gesamt: $668100.00 USD
1: Aggro Santos (United Kingdom), $106.896,51 (16%)
2: gomir (Czech Republic), $80.172,00 (12%)
3: QueenTen216 (Belgium), $60.129,00 (9%)
4: JustNoPain (Russia), $41.422,20 (6,2%)
5: Viking8844 (Israel), $30.064,50 (4,5%)
6: micide (Germany), $23.383,50 (3,5%)
7: feedmemore2 (United Kingdom), $16.702,50 (2,5%)
8: Kroko-dill (Russia), $11.357,70 (1,7%)
9: capitanu_bv (Romania), $6.346,95 (0,95%)
…
33: Sintoras (Germany), $1.937,49 (0,29%)
34: Manni1822 (Germany), $1.937,49 (0,29%)
42: Ansgar2000 (Germany), $1.603,44 (0,24%)
44: ChiphunterTH (Germany), $1.603,44 (0,24%)
45: xxxZotecxxx (Austria), $1.603,44 (0,24%)
50: rflx1990 (Germany), $1.469,82 (0,22%)