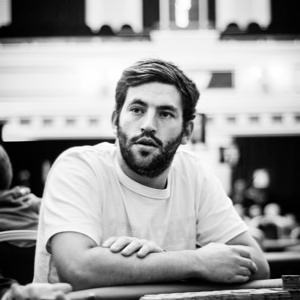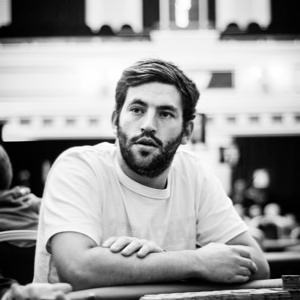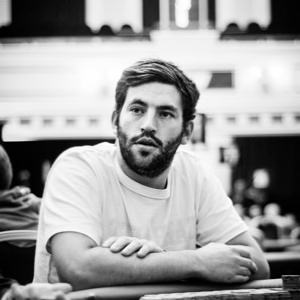 Die Entscheidung auf der Isle of Man rückt immer näher. Beim Main Event der UKIPT sind noch 40 Spieler mit dabei und kämpfen um das Preisgeld von £65.900. Massiver Chipleader ist derzeit Lokalmatador Darren Woods.
Darren Woods (Foto) dominierte gestern bei der UKIPT Isle of Man die Tische. Der Lokalmatador tütete am Abend satte 907.000 Jetons ein und ist damit der massive Chipleader des Turniers. Woods hält mehr als zehn Prozent aller Chips, die im Umlauf sind. Full Tilt Ambassador Martins Adeniya liegt mit 448.000 Chips auf Rang zwei, hat aber einen gehörigen Rückstand auf Woods.
Einige große Namen sind ebenfalls noch mit dabei. Vicky Coren Mitchell aus dem Team PokerStars Pro überlebte den Tag mit 77.500 Chips. Fatima Moreira de Melo (58.500) aus dem Team PokerStars SportStar ist ebenfalls noch mit im Rennen. Hingegen nicht mehr mit dabei sind Luca Pagano, Jake Cody und Mickey "mement_mori" Petersen. Ab 13 Uhr könnt ihr die Action im Live Stream verfolgen.
Die Payouts und Chipcounts:
1st £65,900
2nd £41,800
3rd £30,200
4th £24,400
5th £19,300
6th £14,900
7th £11,120
8th £8,000
9th £6,480
10th £5,360
11th £5,360
12th £4,650
13th £4,650
14th £4,100
15th £4,100
16th £3,700
17th £3,700
18th £3,360
19th £3,360
20th £3,360
21st £3,020
22nd£3,020
23rd £3,020
24th £2,680
25th £2,680
26th £2,680
27th £2,680
28th £2,340
29th £2,340
30th £2,340
31st £2,340
32nd £2,000
33rd £2,000
34th £2,000
35th £2,000
36th £2,000
37th £2,000
38th £2,000
39th £2,000
40th £1,660
41st Mark Hawks, United Kingdom, PokerStars Qualifier, £1,660
42nd. Sylvester Geoghegan, Ireland, PokerStars qualifier, £1,660
43rd. Adrian Stoyles, United Kingdom, PokerStars Qualifier, £1,660
44th Andre Uring, Estonia, PokerStars Qualifier, £1,660
45th. Stephen Day, United Kingdom, Rational Group Staff, £1,660
46th. Jesse O'Shea, Ireland, PokerStars Qualifier, £1,660
47th David Rees, United Kingdom, PokerStars Player, £1,660
48th.Gabriel Tuna, Romania, £1,660
49th. David Lappin, Ireland, PokerStars player, £1,660
50th.Paul Febers, United Kingdom, PokerStars Player, £1,660
51st. Shahid Hussain, United Kingdom PokerStars Qualifier, £1,660
52nd Pierre Chambon, France, £1,660
53rd.Tomasz Raniszewski, Ireland, £1,660
54th.Robert Schulz, Germany PokerStars Player, £1,660
55th. Colin Marks, United Kingdom, £1,660
Darren Woods, Isle of Man, 907,500
Martins Adeniya, United Kingdom, Full Tilt Poker Ambassador, 448,000
David Hill, Isle of Man, PokerStars Qualifier, 382,000
Simon Deadman, United Kingdom, PokerStars Player, 375,500
Ian Marmion, Ireland, Rational Group Staff, 333,500
Matthew Baker, United Kingdom, PokerStars Player, 327,000
Christopher Corkhill, Isle of Man, 325,000
Smit Trivedi, United Kingdom, 319,000
Josef Snejberg, Czech Republic, PokerStars Player, 312,500
Ciaran Heaney, Ireland, PokerStars Qualifier, 265,000
Fintan Gavin, Ireland, PokerStars Player, 260,000
Andre Wagner, Germany, PokerStars Player, 252,500
Adrienne Rowsome, Canada, PokerStars Team Online, 227,000
Antonis Poulengeris, United Kingdom, PokerStars Qualifier, 178,500
Thomas Ward, United Kingdom, PokerStars Qualifier, 176,000
Josh Hart, United Kingdom, PokerStars Player, 174,000
Marc Radgen, Germany, PokerStars Qualifier, 172,500
Terence Jordon, United Kingdom, PokerStars Qualifier, 159,000
Nick Smith, United Kingdom, 151,500
Frank Longinotti, Canada, 147,000
Donatas Didika, Lithuania, PokerStars Qualifier, 146,500
Mark McCluskey, United Kingdom, PokerStars Player, 141,000
Christopher Glover, United Kingdom, 132,000
Paren Arzoomanian, United Kingdom, Rational Group Staff, 129,500
Lee Jones, United States, Rational Group Staff, 120,000
Anton Nilsson, Sweden, PokerStars Qualifier, 113,000
Rhydian Mathias, United Kingdom, PokerStars Qualifier, 112,500
Wei Li, Ireland, PokerStars Qualifier, 111,000
Adam Kelly, Isle of Man, 108,500
Thomas Van Veelen, Netherlands, PokerStars Qualifier, 97,500
Ian Roberts, United Kingdom, PokerStars Qualifier, 96,000
Daniel Myers, United Kingdom, 89,000
Victoria Coren Mitchell, United Kingdom, Team PokerStars Pro, 77,500
Ludovic Geilich, United Kingdom, PokerStars Qualifier, 77,000
Daniel Wilson, Ireland, PokerStars Qualifier, 77,000
Linus Sweeney, United Kingdom, PokerStars Qualifier, 66,000
Gary Clarke, Ireland, PokerStars Qualifier, 64,000
Heath Cram, Isle of Man, Rational Group Staff, 61,500
Fatima Moreira De Melo, Netherlands, Team PokerStars SportStar, 58,500
Gary Lawther, Ireland, 50,500
Foto: Pokernews/fabfotos