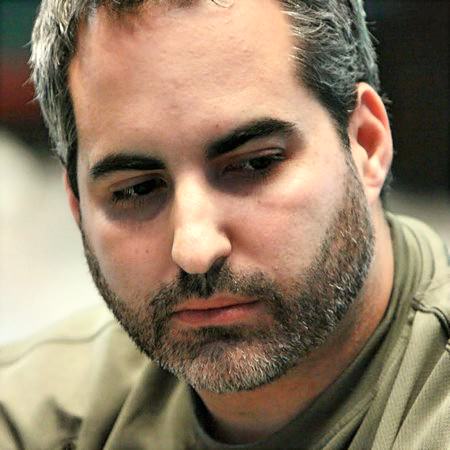 Es ist das bisher größte Feld in einem Limit Holdem Turnier der diesjährigen WSOP. 166 Spieler kreierten einen Preispool von $780.200. Der Sieger erhält $206.760. Zwei Deutsche und ein Österreicher sind noch im Rennen. Chipleader ist der Amerikaner Nicholas Derke.
Oldschool-Poker in Reinkultur. Das Limit Holdem Turnier mit einem Buy-In von $5.000 zog auch in diesem Jahr die Mathematiker unter den Pokerspielern an die Tische. Mit dabei waren nicht nur der Titelverteidiger Daniel Idema  und der Führende in der WSOP-Player Of The Year-Wertung John Monnette, sondern auch die beiden Deutschen Roman Draheim und Alexander Zgorzelski, sowie der österreichische Altmeister Harry Casagrande. Alle drei hielten sich am Ende im Feld der verbliebenen 109 Spieler.
Die beste Platzierung hat Draheim mit 31.700 Chips auf Rang 25. Zgorzelski hat 16.100 Chips auf Rang 72 und Casagrande 14.700 Chips auf Rang 75.
Schon ausgeschieden sind David Chiu, Carlos Mortensen, Maria Ho, John Racener und Dan Kelly.
Noch mit dabei, wenn's heute weitergeht: Shawn Keller, Jason Mercier, Dwyte Pilgrim und Terrence Chan. Chipleader ist Nicholas Derke gefolgt von Warwick Mirzikinian, welcher schon Dritter im $5.000 Mixed-Max wurde.
18 Spieler werden am Ende im Geld sein und der Sieger erhält $206.760.
Chipcounts
RANK
PLAYER
CITY

/

STATE

/

COUNTRY

CHIP COUNT

ROOM

/

TABLE

/

SEAT

1
Nicholas Derke
LAS VEGAS, NV, US
74.300
Amazon / 407 / 5
2
Warwick Mirzikinian
MOSMAN NEW SOUTH WHAL
71.200
Amazon / 403 / 9
3
Kenneth Shei
MENLO PARK, CA, US
47.400
Amazon / 405 / 8
4
Mark Burford
SHREVEPORT, LA, US
47.100
Amazon / 403 / 1
5
Melissa Burr
MOUNT LAUREL, NJ, US
46.100
Amazon / 409 / 1
6
Shawn Keller
CHANDLER, AZ, US
44.500
Amazon / 410 / 4
7
Jerrod Ankenman
AVON, CT, US
44.400
Amazon / 399 / 1
8
Matthew Woodward
WATERBORO, ME, US
42.400
Amazon / 411 / 6
9
Mori Eskandani
LAS VEGAS, NV, US
40.600
Amazon / 408 / 3
10
Andrew Finkernagel
Pocono Lake, PA, US
40.400
Amazon / 409 / 4
11
Terrence Chan
VANCOUVER, BC, CA
39.200
Amazon / 404 / 7
12
Matt Glantz
LAFAYETTE HILL, PA, US
39.000
Amazon / 411 / 1
13
Todd Witteles
LAS VEGAS, NV, US
38.900
Amazon / 407 / 7
14
Chris Tryba
LAS VEGAS, NV, US
38.000
Amazon / 409 / 2
15
Douglas Rutherford
LONGMONT, CO, US
37.800
Amazon / 402 / 8
16
Dario Alioto
PALERMO, , IT
37.400
Amazon / 401 / 6
17
Steven Kelly
CAMARILLO, CA, US
37.400
Amazon / 401 / 3
18
John Centeno
CHICAGO, IL, US
37.200
Amazon / 406 / 8
19
Hung Le
UNION CITY, CA, US
36.500
Amazon / 405 / 2
20
Aubin Cazals
VALLESVILLES, FR
36.400
Amazon / 407 / 1
21
Charles Indyg
EGG HARBOR TOWNSHIP, NJ,
36.300
Amazon / 400 / 3
22
Brandon Demes
CHANDLER, AZ, US
33.400
Amazon / 402 / 3
23
Michael Carter
Vancouver, BC, CA
32.100
Amazon / 402 / 1
24
Anh Van Nguyen
TORONTO, ON, CA
32.100
Amazon / 410 / 5
25
Roman Draheim
Muenster, , DE
31.700
Amazon / 408 / 8
26
Richard Lyndaker
CHAUMONT, NY, US
31.500
Amazon / 404 / 2
27
Jennifer Traniello
RENO, NV, US
30.800
Amazon / 405 / 4
28
Samuel Golbuff
ALBUQUERQUE, NM, US
30.600
Amazon / 399 / 8
29
Raymond Dehkharghani
Prairie Village, KS, US
30.300
Amazon / 400 / 7
30
Kevin Song
DIAMOND BAR, CA, US
29.100
Amazon / 405 / 9
31
Aaron Gustavson
LAS VEGAS, NV, US
28.900
Amazon / 408 / 1
32
Jesse Martin
SHREWSBURY, MA, US
28.300
Amazon / 403 / 5
33
John Holdren
GREELEY, CO, US
28.000
Amazon / 407 / 9
34
Hope Williams
TEMPLE, AZ, US
27.800
Amazon / 410 / 7
35
Huck Seed
LAS VEGAS, NV, US
26.500
Amazon / 402 / 5
36
James Metcalf
LAS VEGAS, NV, US
26.300
Amazon / 399 / 9
37
Brian Tate
CHANDLER, AZ, US
26.100
Amazon / 408 / 7
38
Michael Schneider
MINNEAPOLIS, MN, US
26.000
Amazon / 410 / 2
39
Timothy Ebenhoeh
CHESANING, MI, US
25.700
Amazon / 404 / 5
40
David Baker
KENNER, LA, US
25.100
Amazon / 406 / 2
41
Daniel Shak
BRYN MAWR, PA, US
24.700
Amazon / 401 / 8
42
Annie Duke
LOS ANGELES, CA, US
24.600
Amazon / 406 / 5
43
Jeff Lisandro
SALERNO, IT
24.200
Amazon / 404 / 4
44
Michael Glick
BALA CYNWYD, PA, US
24.200
Amazon / 406 / 6
45
Michael Pierce
WEST HOLLYWOOD, CA, US
24.100
Amazon / 410 / 8
46
William Mcclain
BARNHART, MO, US
22.900
Amazon / 404 / 3
47
George Lind
GILBERT, AZ, US
22.800
Amazon / 405 / 1
48
Tyler Bonkowski
REGINA, SK, CA
22.100
Amazon / 401 / 7
49
Ben Yu
HENDERSON, NV, US
21.900
Amazon / 401 / 2
50
Gabriel Nassif
PARIS, , FR
21.500
Amazon / 400 / 9
51
Jason Mercier
DAVIE, FL, US
21.200
Amazon / 401 / 5
52
Ron Burke
LA SELVA BEACH, CA, US
20.700
Amazon / 399 / 7
53
Andrew Prock
BRISBANE, CA, US
20.600
Amazon / 409 / 3
54
Joseph Saccone
VENICE, CA, US
20.300
Amazon / 410 / 3
55
Flavio Ferrari Zumbini
ROME, , IT
20.200
Amazon / 411 / 4
56
Matt Szymaszek
CHARLESTOWN, MA, US
20.200
Amazon / 408 / 5
57
Benjamin Scholl
TRAPPE, PA, US
19.900
Amazon / 404 / 9
58
Jeremy Kottler
SANTA MONICA, CA, US
19.800
Amazon / 411 / 8
59
Tom McCormick
FARGO, ND, US
19.700
Amazon / 400 / 2
60
Ian Johns
NEWCASTLE, WA, US
19.000
Amazon / 405 / 6
61
Greg Mueller
VANCOUVER, BC, CA
18.700
Amazon / 409 / 5
62
Gary Lent
RIVERSIDE, CA, US
18.500
Amazon / 403 / 4
63
Erick Lindgren
LAS VEGAS, NV, US
18.400
Amazon / 410 / 1
64
John Juanda
LAS VEGAS, NV, US
17.900
Amazon / 405 / 5
65
Yegor Tsurikov
PLEASANT HILL, CA, US
17.500
Amazon / 402 / 2
66
Robert Redman
LIBERTY, MO, US
17.500
Amazon / 407 / 6
67
Nicholas Muraca
EAST SYRACUSE, NY, US
17.000
Amazon / 399 / 5
68
Andrew Rosskamm
GATES MILLS, OH, US
16.900
Amazon / 406 / 4
69
Ugur Marangoz
LAS VEGAS, NV, US
16.700
Amazon / 411 / 7
70
Marc Suelflow
BRODHEAD, WI, US
16.600
Amazon / 399 / 3
71
Marwan Abdelal
LOS ANGELES, CA, US
16.500
Amazon / 400 / 4
72
Alexander Zgorzelski
Nelkenstr, , DE
16.100
Amazon / 406 / 3
73
J.C. Tran
SACRAMENTO, CA, US
15.800
Amazon / 409 / 9
74
Sean Snyder
SAN DIEGO, CA, US
14.900
Amazon / 403 / 2
75
Harald Casagrande
Enns, , AT
14.700
Amazon / 400 / 8
76
Kenny Hsiung
PICO RIVERA, CA, US
14.300
Amazon / 402 / 6
77
Alexander Kuzmin
MOSCOW, , RU
14.000
Amazon / 402 / 9
78
Cathleen Tran
IRVINE, CA, US
13.400
Amazon / 402 / 7
79
Mack Lee
LOS ANGELES, CA, US
12.900
Amazon / 399 / 6
80
Isaac Hagerling
CHICAGO, IL, US
12.800
Amazon / 406 / 7
81
Eric Froehlich
LAS VEGAS, NV, US
12.600
Amazon / 408 / 4
82
Vitaly Lunkin
MOSCOW, , RU
12.000
Amazon / 399 / 2
83
Matt Keikoan
SAN RAFAEL, CA, US
11.300
Amazon / 408 / 2
84
Mark Gregorich
LAS VEGAS, NV, US
11.200
Amazon / 403 / 3
85
Raul Paez
BARCELONA, , ES
11.100
Amazon / 406 / 9
86
Chung Law
MILPITAS, CA, US
11.100
Amazon / 411 / 3
87
Jarno Harkonen
FI
10.900
Amazon / 400 / 5
88
Daniel Negreanu
TORONTO, ON, CA
10.900
Amazon / 400 / 1
89
Chris Overgard
LONE TREE, CO, US
10.800
Amazon / 408 / 9
90
Philip Tom
LAS VEGAS, NV, US
9.800
Amazon / 407 / 8
91
James Davis
CHICAGO, IL, US
9.300
Amazon / 405 / 3
92
Brandon Wong
CLOVIS, CA, US
9.300
Amazon / 401 / 9
93
Mark Radoja
GUELPH, ON, CA
8.800
Amazon / 405 / 7
94
Jeff Shulman
LAS VEGAS, NV, US
7.600
Amazon / 402 / 4
95
Casey McCarrel
WALNUT CREEK, CA, US
7.500
Amazon / 399 / 4
96
Joseph Kuether
ELM GROVE, WI, US
7.400
Amazon / 409 / 6
97
Shawn Buchanan
ABBOTSFORD, BC, CA
6.900
Amazon / 403 / 8
98
Dwyte Pilgrim
BROOKLYN, NY, US
6.800
Amazon / 407 / 4
99
Adrian Flores
ALAMEDA, CA, US
6.700
Amazon / 404 / 1
100
Marco Johnson
WALNUT CREEK, CA, US
6.300
Amazon / 411 / 9
101
Brent Wheeler
SAINT CHARLES, IL, US
4.100
Amazon / 409 / 8
102
Andrey Zaichenko
MOSCOW, , RU
3.500
Amazon / 400 / 6
103
Daniel Idema
VANCOUVER, BC, CA
3.500
Amazon / 407 / 3
104
Humberto Brenes
CR
3.400
Amazon / 406 / 1
105
Tam Hang
NEWCASTLE, WA, US
3.000
Amazon / 401 / 1
106
Dale Burner
ORANGE, CA, US
1.200
Amazon / 403 / 6
107
Matthew Schreiber
LAGUNA NIGUEL, CA, US
500
Amazon / 407 / 2
108
Michael Winnett
COOPER CITY, FL, US
1
Amazon / 410 / 9
109
Ayman Qutami
REDWOOD CITY, CA, US
1
Amazon / 411 / 2