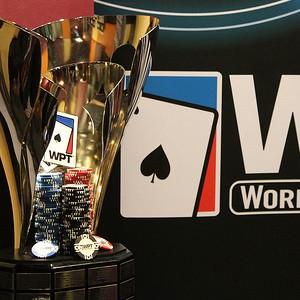 Das Austrian Poker Festival ist im Casino Baden im vollen Gange. Ein besonderes Highlight startet morgen: Die WPT steht vor der Tür! 
Das Main Event der World Poker Tour startet morgen. Für €3.500 ist man mit von der Partie und zahlreiche Top-Spieler haben sich bereits angekündigt. Marvin Rettenmaier postete unter anderem auf facebook: "On my way to the WPT in Baden now – Day 1a tomorrow!!!
Hope I can make it through the day so I can go skiing with Team Party Poker on Wednesday!!!"
Insgesamt gibt es 2 Starttage und ein Re-Entry ist möglich. Man startet mit 30.000 Chips und 60 Minuten Blinds und ab Tag 2 gibt es sogar 90 Minuten pro Blindlevel. Am Sonntag startet der Final Table. 
Doch in Baden haben sich auch die Highroller angekündigt und so hat man sich für ein Highroller Event entschieden, welches am kommenden Freitag starten wird. 
Das €10.000 Highroller Event wird mit 50.000 Chips gestartet und die Levelzeiten betragen 60 Minuten. Die Late Registration ist sechs Level geöffnet und ein Re-Entry ist erlaubt. Alle Informationen zur WPT und das komplette Schedule zum Download findet ihr hier.
Schedule WPT Baden
| | | | | | |
| --- | --- | --- | --- | --- | --- |
| Date | Time | Tournament | Buy-in EURO | Stack | Levels |
| Sat., Feb. 16, 2013 | 7:00 PM | WPT Satellite for Day 1A | €110 RB | 2k/2k/5k | 30/20 Min. |
| Sun., Feb 17, 2013 | 2:00 PM | NLH Freezout | 440,00 € | 20k | 40 Min. |
| Sun., Feb 17, 2013 | 7:00 PM | WPT Satellite for Day 1A | €110 RB | 2k/2k/5k | 30/20 Min. |
| Mon., Feb. 18, 2013 | 2:00 PM | WPT Satellite for Day 1A | €110 RB | 4k/4k/8k | 30/20 Min. |
| Mon., Feb. 18, 2013 | 7:00 PM | WPT Satellite for Day 1A | 370,00 € | 15k | 20 Min. |
| Tue., Feb. 19, 2013 | 2:00 PM | WPT Main Event Day 1A | 3.300,00 € | 30k | 60 Min. |
| Tue., Feb. 19, 2013 | 5:00 PM | WPT Satellite for Day 1B | €110 RB | 4k/4k/8k | 30/20 Min. |
| Tue., Feb. 19, 2013 | 9:00 PM | NLH Latenight Turbo | 220,00 € | 10k | 15 Min. |
| Wed., Feb. 20, 2013 | 2:00 PM | WPT Main Event Day 1B | 3.300,00 € | 30k | 60 Min. |
| Wed., Feb. 20, 2013 | 5:00 PM | PLO  | 550,00 € | 20k | 30 Min. |
| Thu., Feb. 21, 2013 | 2:00 PM | WPT Main Event Day 2 |   |   | 90 Min. |
| Thu., Feb. 21, 2013 | 5:00 PM | WPT Experience | 330,00 € | 15k | 30 Min. |
| Thu., Feb. 21, 2013 | 7:00 PM | NLH 8max | 1.100,00 € | 25k | 40 Min. |
| Fri., Feb. 22, 2013 | 2:00 PM | WPT Main Event Day 3 |   |   | 90 Min. |
| Fri., Feb. 22, 2013 | 3:00 PM | WPT Experience Final Table |   |   |   |
| Fri., Feb. 22, 2013 | 3:00 PM | NLH 8max Final |   |   | 40 Min. |
| Fri., Feb. 22, 2013 | 4:00 PM | High Roller NLH | 10.000,00 € | 50k | 60 Min. |
| Fri., Feb. 22, 2013 | 5:00 PM | NLH Freezeout | 550,00 € | 20k | 30 Min. |
| Sat., Feb. 23, 2013 | 2:00 PM | WPT Main Event Day 4 |   |   | 90 Min. |
| Sat., Feb. 23, 2013 | 3:00 PM | NLH Freezeout Turbo | 450,00 € | 20k | 20 Min. |
| Sat., Feb. 23, 2013 | 4:00 PM | High Roller Day 2 |   |   |   |
| Sat., Feb. 23, 2013 | 5:00 PM | NLH Freezeout Final |   |   | 30 Min. |
| Sun., Feb. 24, 2013 | 2:00 PM | WPT Main Event Final Table |   |   | 60/30 Min. |
| Sun., Feb. 24, 2013 | 5:00 PM | Last Chance Turbo | 110,00 € | 10k | 15 Min. |