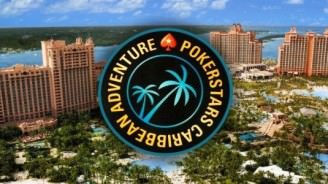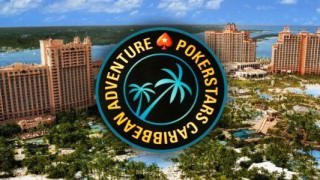 Back to the Roots heisst das Motto in diesem Jahr bei PokerStars. Nicht nur die European Poker Tour kehrt im Jahr 2018 wieder zurück, auch das PokerStars Caribbean Adventure erhält seinen Namen zurück.
Mit einem gekürzten Turnierplan will PokerStars das Mega-Event in der Karibik wieder zu altem Glanz verhelfen. Nur noch 31 Turniere anstelle von mehr als 100 Events im Vorjahr finden zwischen dem 06. und 14. Januar 2018 im Atlantis Hotel & Casino Resort statt. Los geht es Morgen traditionell mit dem $100.000 Super High Roller. Das SHR-Turnier ist auf drei Tage angesetzt und endet mit dem Start des PCA Main Event am Montag den 08. Januar. Auch das PCA Main Event soll wieder was besonderes sein, deshalb ändert PokerStars die Preise für den Eintritt zurück auf $10.300.
Auf Hochgepokert halten wir euch natürlich über die wichtigsten Ergebnisse auf dem Laufenden und ab Sonntag gibt es immer abends eine Livestream, der von Martin Pott und Jens Knossalla kommentiert wird.
Übersicht der Livestream Sendetermine
| Event | Dates | Start |
| --- | --- | --- |
| PCA $100k Super High Roller, Day 2 | 7 January | 18:30 CET |
| PCA $100k Super High Roller, Final Table | 8 January | 21:30 CET |
| PCA $50k High Roller, Final Table | 9 January | 21:30 CET |
| PCA $10k Main Event, Day 2 | 10 January | 18:30 CET |
| PCA $10k Main Event, Day 3 | 11 January | 18:30 CET |
| PCA $10k Main Event, Day 4 | 12 January | 18:30 CET |
| PCA $10k Main Event, Day 5 | 13 January | 18:30 CET |
| PCA $10k Main Event, Final Table | 14 January | 21:30 CET |

PCA Bahamas Schedule
ZEIT
#
EVENT
FORMAT
BUY-IN
START
STACK
Samstag, 6. Januar 2018
12:00
1
NL Hold'em – PCA Super High Roller – 3-tägiges Event
Unbegr. Re-Entrys
$100.000
250.000
17:00
2
NL Hold'em – 1-tägiges Event
Freezeout
$550
30.000
19:00
3
NL Hold'em – PCA National Qualifier – 1-tägiges Event
Unbegr. Re-Entrys
$160
10.000
Sonntag, 7. Januar 2018
12:00
4
NL Hold'em – PCA National – 3-tägiges Event
1 Re-Entry
$1.650
20.000
17:00
5
PL Omaha – High Only – 2-tägiges Event
Freezeout
$550
20.000
19:00
6
NL Hold'em – $10.300 Cash Qualifier – 1-tägiges Event
Unbegr. Re-Entrys
$1.050
10.000
Montag, 8. Januar 2018
12:00
7A
NL Hold'em – PCA Main Event – 6-tägiges Event
Freezeout
$10.300
30.000
12:00
8
NL Hold'em – High Roller – 2-tägiges Event
1 Re-Entry
$50.000
100.000
12:00
9
NL Hold'em – $10.300 Cash Qualifier – 1-tägiges Event
Unbegr. Re-Entrys
$1.050
10.000
17:00
10
NL Hold'em – 1-tägiges Event
Freezeout
$550
30.000
19:00
11
NL Hold'em – $10.300 Cash Qualifier – 1-tägiges Event
Unbegr. Re-Entrys
$1.050
10.000
Dienstag, 9. Januar 2018
12:00
7B
NL Hold'em – PCA Main Event – 6-tägiges Event
Freezeout
$10.300
30.000
17:00
12
PL Omaha – Hi/Lo 8 or Better – 2-tägiges Event
Freezeout
$550
20.000
18:00
13
NL Hold'em – $3.300 Cash Qualifier – 1-tägiges Event
Unbegr. Re-Entrys
$315
10.000
19:00
14
NL Hold'em – Turbo – 1-tägiges Event
1 Re-Entry
$2.100
20.000
Mittwoch, 10. Januar 2018
14:00
15
NL Hold'em – 3-tägiges Event
1 Re-Entry
$3.300
20.000
17:00
16
NL Hold'em – 2-tägiges Event
Freezeout
$550
20.000
19:00
17
NL Hold'em – $25.000 Cash Qualifier – 1-tägiges Event
Unbegr. Re-Entrys
$2.625
10.000
Donnerstag, 11. Januar 2018
12:00
18
NL Hold'em – 1-tägiges Event
1 Re-Entry
$25.000
100.000
14:00
19
NL Hold'em – 3-tägiges Event
1 Re-Entry
$1.100
20.000
17:00
20
NL Hold'em – $2.200 Cash Qualifier – 1-tägiges Event
Unbegr. Re-Entrys
$210
10.000
19:00
21
NL Hold'em – $25.000 Cash Qualifier – 1-tägiges Event
Unbegr. Re-Entrys
$2.650
10.000
Freitag, 12. Januar 2018
12:00
22
NL Hold'em – PCA High Roller – 3-tägiges Event
1 Re-Entry
$25.000
50.000
12:00
23A
NL Hold'em – PCA Cup – 2-tägiges Event
Unbegr. Re-Entrys
$330
20.000
14:00
24
NL Hold'em – 3-tägiges Event
1 Re-Entry
$2.200
20.000
18:00
23B
NL Hold'em – PCA Cup – 2-tägiges Event
Unbegr. Re-Entrys
$330
20.000
19:00
25
NL Hold'em – Turbo – 1-tägiges Event
1 Re-Entry
$1.050
20.000
Samstag, 13. Januar 2018
12:00
26
NL Hold'em – $100 Knockout – 1-tägiges Event
Unbegr. Re-Entrys
$330
30.000
14:00
27
NL Hold'em – $500 Knockout – 1-tägiges Event
Unbegr. Re-Entrys
$1.650
30.000
17:00
28
NL Hold'em – $100 Knockout – 1-tägiges Event
Unbegr. Re-Entrys
$550
30.000
18:00
29
NL Hold'em – $5.000 Super Knockout – 1-tägiges Event
Unbegr. Re-Entrys
$10.300
100.000
Sonntag, 14. Januar 2018
12:00
30
NL Hold'em – PCA $50.000 Freeroll* – 1-tägiges Event
W/2 optionale $100 Rebuys
$0
10.000
13:00
31
NL Hold'em – 1-tägiges Event
Unbegr. Re-Entrys
$10.150
100.000
Quelle/Bildquelle: PokerStars