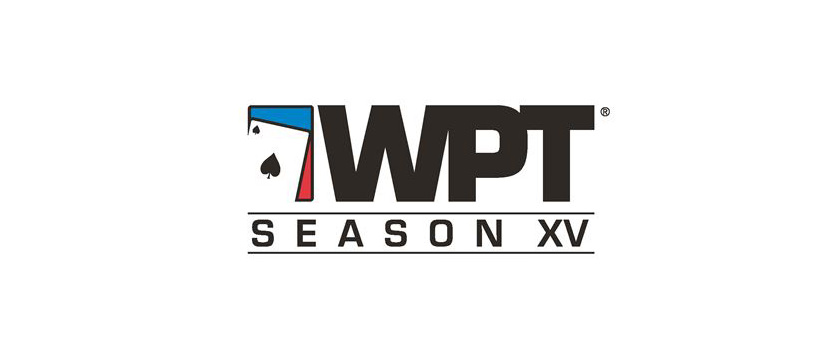 Die WPT hat die neuen Termine und Stopps der 15. Saison bekanntgeben. Insgesamt stehen 20 Events rund um den Globus auf dem Programm, inklusive der schon abgehaltenen Stopps in Montreal und Amsterdam. Wieder mit dabei sind die üblichen Stopps wie z.B. die WPT Legends of Poker im The Bicycle Casino, die WPT Five Diamond World Poker Classic im Bellagio Las Vegas, sowie die WPT L.A. Poker Classic im Commerce Casino. Für sonnenhungrige WPT-Liebhaber wurde die WPT Caribbean als neuer Halt hinzugefügt. Keinen Stopp mehr macht die World Poker Tour in dieser Saison 2016/17 in Wien. Geplant für Europa sind neben der schon gespielten WPT Amsterdam lediglich die WPT UK im renommierten Dusk Till Dawn Casino in Nottingham und die WPT Prag im King´s Casino.
Auch in der neuen Saison wird es wieder ein "WPT Tournament of Champions" geben, für das erneut alle WPT Main Event Gewinner automatisch qualifiziert sind. Wie schon in der Vorsaison findet das Saisonfinale der Tour im Seminole Hard Rock Hotel & Casino in Hollywood, Florida statt.
Als Neuheit wird bei den von PartyPoker gesponserten WPT-Events ein WPT Passport angeboten. Der WPT Passport ist ein $5.000 Online-Preispaket, das auf PartyPoker ausgespielt wird, bei dem der Gewinner sich später ein gesponsertes WPT-Turnier aussuchen kann.
Season XV WPT Main Tour Schedule
EVENT
HOSTING CASINO
LOCATION
FESTIVAL DATES
MAIN TOUR DATE
BUY-IN + ENTRY
partypoker.net Canadian Spring Championship*
Playground Poker Club
Montreal, Canada
April 28 – May 5, 2016
Apr 29 – May 5, 2016
(CAD) $3,200 + $300 = $3,500
WPT Amsterdam*
Holland Casino
Amsterdam, Netherlands
May 6 – 14,  2016
May 10 – 14, 2016
€3,000 + €300 = €3,300
WPT Choctaw (TV)
Choctaw Casino Resort
Durant, Oklahoma
Jul 14 – Aug 2, 2016
Jul 29 – Aug 2, 2016
$3,500 + $200 = $3,700
WPT Legends of Poker (TV)
The Bicycle Hotel & Casino
Bell Gardens, California
Jul 28 – Sept 1, 2016
Aug 27 – Sep 1, 2016
$3,700 + $300 = $4,000
WPT Borgata Poker Open (TV)
Borgata Hotel, Casino and Spa
Atlantic City, New Jersey
Sep 6 – 23, 2016
Sep 18 – 23, 2016
$3,300 + $200 = $3,500
WPT Maryland Live!
Maryland Live!
Hanover, Maryland
Sept 24 – Oct 5, 2016
Oct 1 – Oct 5, 2016
$3,300 + $200 = $3,500
WPT bestbet Bounty Scramble (TV)
bestbet Poker, Simulcast & Racing
Jacksonville, Florida
Sept 30 – Oct 18
Oct 14 – 18, 2016
$4,650 + $280 +$70 = $5,000
partypoker WPT UK*
Dusk Till Dawn
Nottingham, United Kingdom
Oct 24 – Nov 6 2016
Oct 31 – Nov 6, 2016
£2,000 + £200 = £2,200
partypoker.net WPT Montreal (TV)*
Playground Poker Club
Montreal, Canada
Oct 30 – Nov 17, 2016
Nov 11 – 17, 2016
(CAD) $3,500 + $350 = $3,850
partypoker WPT Caribbean*
Hard Rock Punta Cana
Punta Cana, Dominican Republic
Nov 19 – 26, 2016
Nov 19 – 23, 2016
$4,650 + $350 = $5,000
partypoker WPT Prague
King's Casino
Prague, Czech Republic
Dec 1-18, 2016
Dec 3-7, 2016
€3,000 + €300 = €3,300
WPT Five Diamond World Poker Classic (TV)
Bellagio
Las Vegas, Nevada
Nov 25 – Dec 11, 2016
Dec 5 – 10, 2016
$10,000 + $400 = $10,400
WPT Borgata Winter Poker Open
Borgata Hotel, Casino and Spa
Atlantic City, New Jersey
Jan 17 – Feb 3, 2017
Jan 29 – Feb 3, 2017
$3,300 + $200 = $3,500
WPT Fallsview Poker Classic
Fallsview Casino Resort
Ontario, Canada
Feb 17 – 24, 2017
Feb 22 – 24, 2017
CAD $4,700 + $300 = CAD $5,000
WPT L.A. Poker Classic (TV)
Commerce Casino
Commerce, California
Jan 13 – Mar 2, 2017
Feb 25 – Mar 2, 2017
$9,600 + $400 = $10,000
WPT Bay 101 Shooting Star (TV)
Bay 101 Casino
San Jose, California
Mar 5 – 10, 2017
Mar 6 – 10, 2017
$7,150 + $350 = $7,500
WPT Rolling Thunder*
Thunder Valley Casino Resort
Lincoln, California
Mar 8 – 15, 2017
Mar 11 – 15, 2017
$3,200 + $300 = $3,500
Seminole Hard Rock Poker Showdown*
Seminole Hard Rock Hotel & Casino
Hollywood, Florida
Mar 16 – Apr 9, 2017
Mar 31 – Apr 2, 2017
Final Table: Apr 5, 2017
$3,200 + $200 + $100 = $3,500
Seminole Hard Rock Poker Finale*
Seminole Hard Rock Hotel & Casino
Hollywood, Florida
Mar 16 – Apr 9, 2017
Apr 2 – 4, 2017
Final Table: Apr 6, 2017
$9,500 + $300 +$200 = $10,000
WPT Tournament of Champions (TV)*
Seminole Hard Rock Hotel & Casino
Hollywood, Florida
Mar 16 – Apr 9, 2017
Apr 7 – 9, 2017
$15,000
Quelle: WPT.com